Professional Computer Systems in Belleville Kansas is your:

Serving Republic County Kansas, South Central Nebraska, the Concordia Kansas area, and nationwide with computer sales and computer repair services.
Computer Sales
Professional Computer Systems also sells
laptop computers, desktop computers,
and tablet computers.
Computer Accessories
We have everything for computers, including:
External Hard Drives/DVD-CD
Computer Services
Is your computer broken?
No problem! We repair computers as well!
Do you have a virus? No problem, we can
save your computer & all your data.

FREE and HIGHLY RECOMMENDED software.  We offer help and support with these programs. Uncheck the box to install additional software.
Adobe Reader X – All Versions
Software used to open PDF documents.
CCleaner – All Versions
Software to clean computer files.
Malwarebytes – All Versions
Software to get rid of malware and viruses.
Bitdefender Free-All Versions
Antivirus software that actually works!
Libre Office – All Versions
Software alternative to Microsoft Office.
We are located at 1329 17th Street in Belleville, KS 66935.
Feel free to call us with any question at (785)-527-5624.
Please stop by for all your computer needs.Shop our on-line store. Now Taking Orders!
To visit our Facebook page click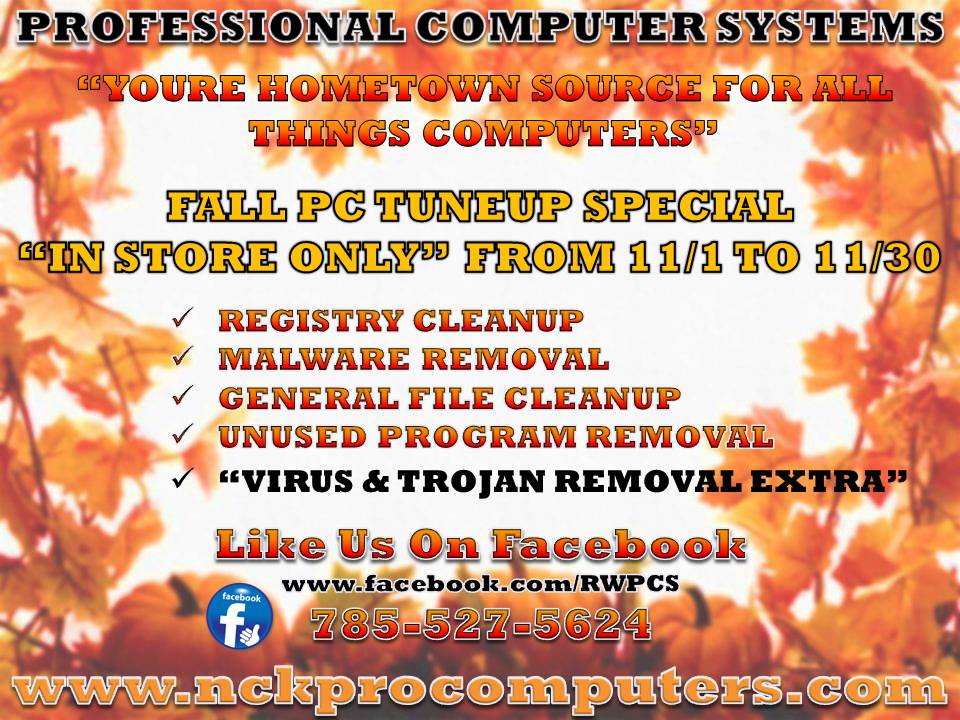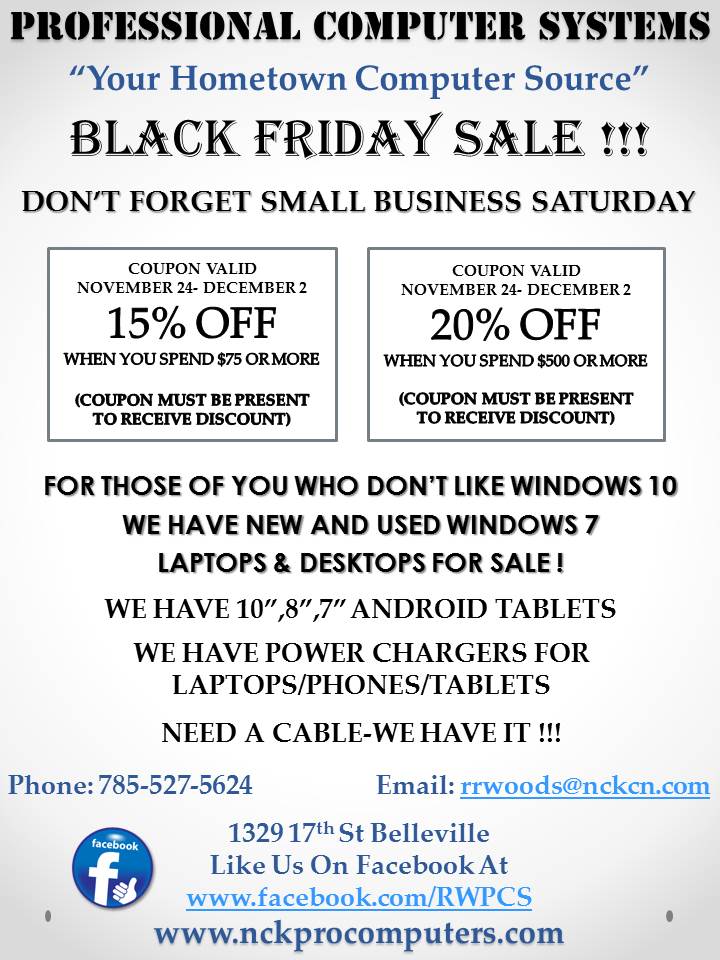 EQUIFAX DATA BREACH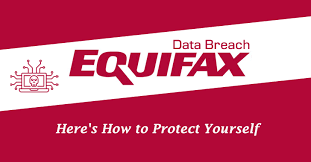 Equifax, one of the three major credit bureaus, lost control of customer data that included Social Security numbers, home addresses, credit card numbers, driver's license numbers and birth dates. The company estimates that the data of 143 million people were exposed, which equals roughly half the US population. That means that the chances you are affected are pretty high. Here's what you can do to protect yourself
Check your credit reports
Freeze your credit
To freeze your credit, contact each of the credit bureaus using these phone numbers:
Equifax: 1-800-349-996
Experian: 1‑888‑397‑3742
TransUnion: 1-888-909-8872
Set a fraud alert
To set a fraud alert, contact just one of the credit card bureaus and ask for an initial fraud alert. Once the alert is set, it will last 90 days. After that, you'll have to renew it. Here are the appropriate phone numbers for the bureaus (remember, just call one):
Equifax: 1-888-766-0008
Experian: 1-888-397-3742
TransUnion: 1-800-680-7289
Watch out for tax season
Many victims find out they have been targeted in tax fraud when they try to file their taxes — the IRS tells them that their taxes were already filed. One of the best ways to prevent this from happening is to file early. For more visit the web site link below https://www.irs.gov/newsroom/taxpayer-guide-to-identity-theft
How to Delete Google's Records of Everything You've Browsed Online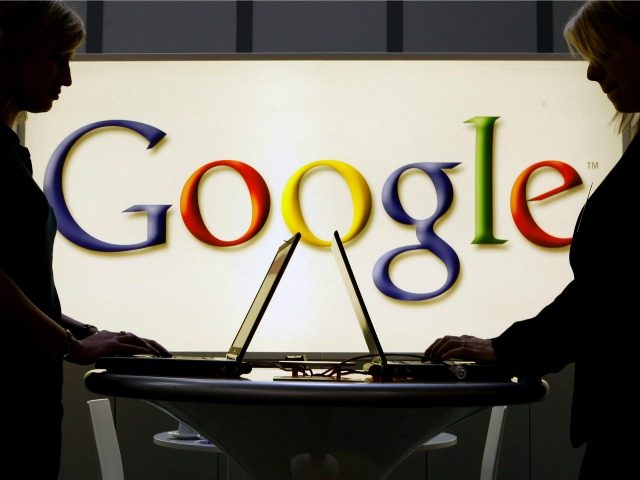 BACK TO SCHOOL SALE

SPRING SALE 2017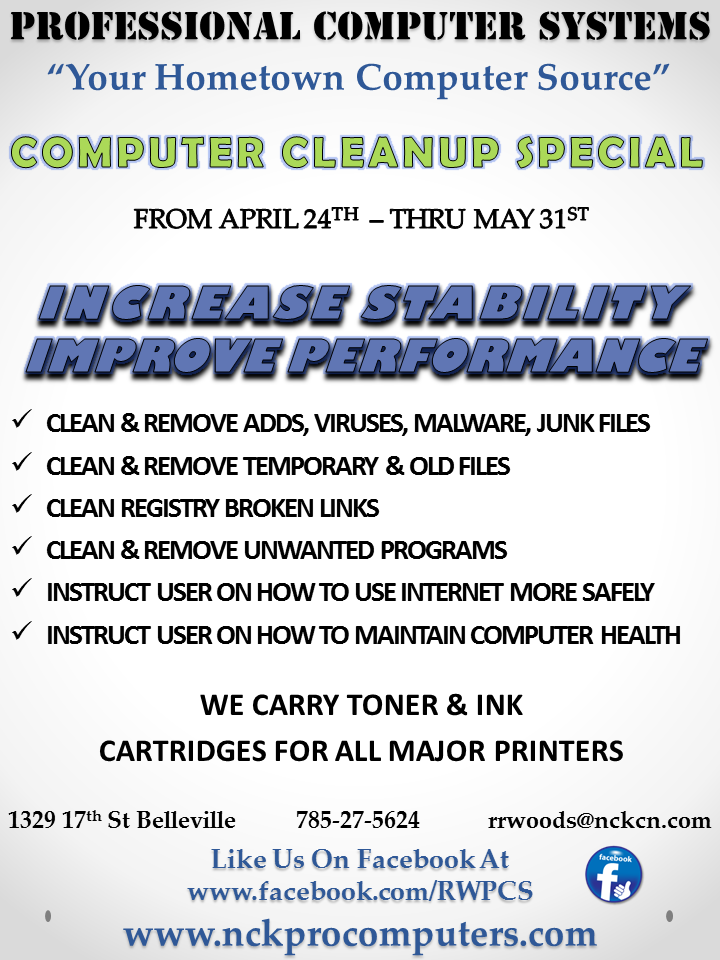 SERVICES THAT *ONLY* WE OFFER !!!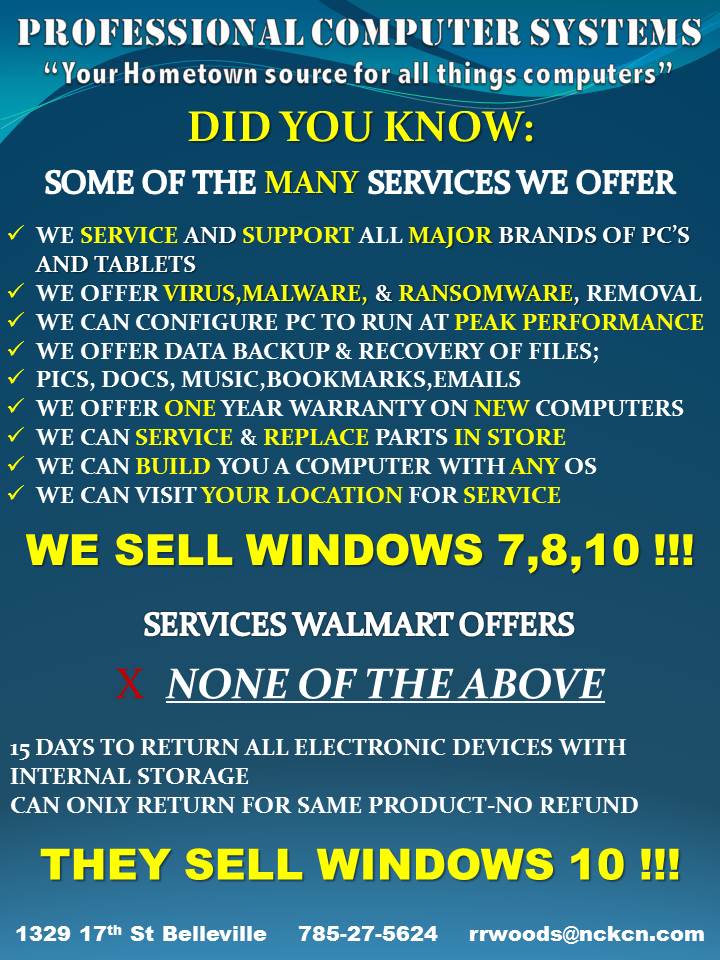 WE RECYCLE PRINTER CARTRIDGES
Bring us your ink & toner cartridges
we will recycle them for you!
LINUX LITE FREE OPERATING SYSTEM
Can be installed on existing and "OLDER EQUIPMENT"
System is MORE SECURE against online threats: Viruses, Malware, Ransomware, etc.
Open-source and FREE which means several things:
Developers are more likely to openly share ideas
Software is free & maintained by a community of people NOT some big corporation
Linux Lite DOES NO track your information (unlike Microsoft Windows 10)
Linux Lite has SEVERAL similarities to Windows XP & Windows 7 so it is familiar
Linux Lite DOES NOT have ADS (unlike Windows 10)
Linux Lite supports LibreOffice – a FREE Microsoft Office alternative
Linux Lite supports MOST Windows Software Programs
Linux Lite supports Firefox Web Browser & plugins
Linux Lite supports Google Chromium. Google Chromium is free open-source version of google chrome. It is maintained by the community not by GOOGLE!
Linux Lite supports the main printer manufactures. HP has driver software for Linux
Linux Lite is fully customizable. We can install and remove any programs you want
We have added customize desktop backgrounds showcasing Kansas Landscapes and we can added your own backgrounds if need be.