BACK TO SCHOOL SALE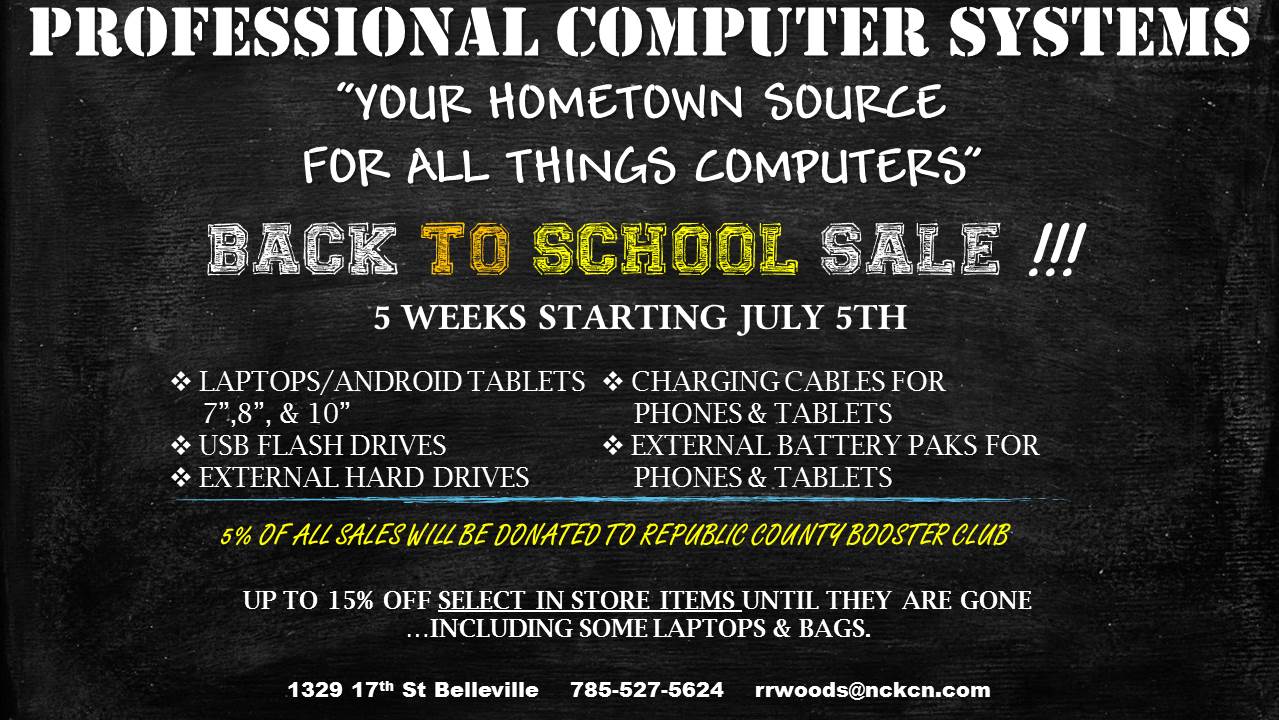 SPRING SALE 2017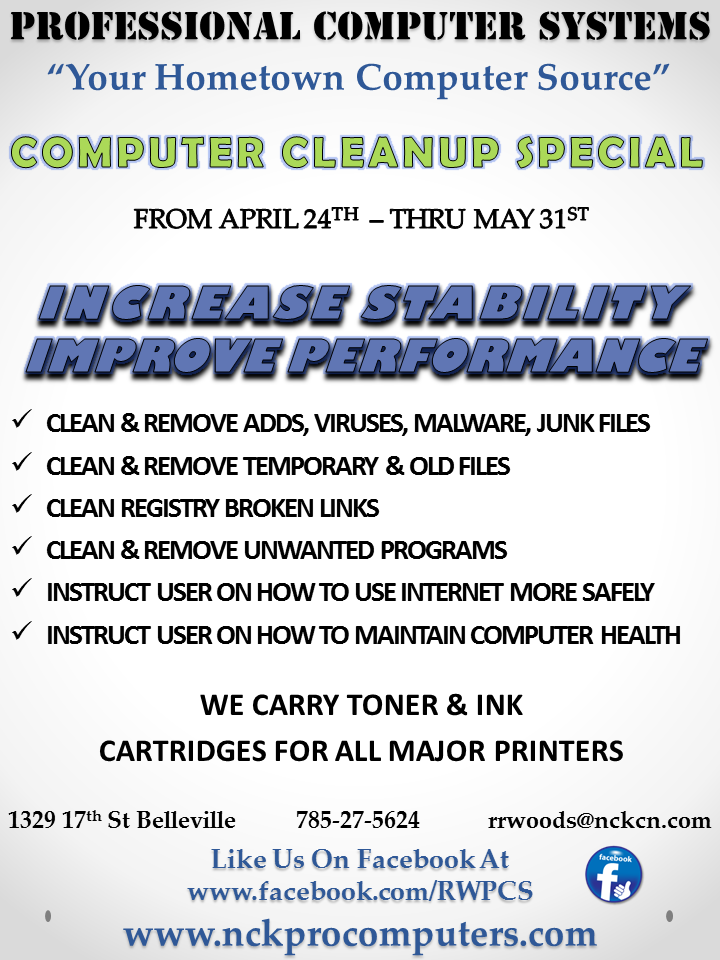 NEW BANNER COMING SOON !!!
WE RECYCLE PRINTER CARTRIDGES
Bring us your ink & toner cartridges
we will recycle them for you!
LINUX LITE FREE OPERATING SYSTEM
Can be installed on existing and "OLDER EQUIPMENT"
System is MORE SECURE against online threats, Viruses, malware, ransomware, etc.
Open-source and FREE which means several things:
Developers are more likely to openly share ideas
Software is free & maintained by a community of people NOT some big corporation
Linux Lite DOES NO track your information (unlike Microsoft Windows 10)
Linux Lite has SEVERAL similarities to Windows XP & Windows 7 so it is familiar
Linux Lite DOES NOT have ADS (unlike Windows 10)
Linux Lite supports LibreOffice – a FREE Microsoft Office alternative
Linux Lite supports MOST Windows Software Programs
Linux Lite supports Firefox Web Browser & plugins
Linux Lite supports Google Chromium. Google Chromium is free open-source version of google chrome. It is maintained by the community not by GOOGLE!
Linux Lite supports the main printer manufactures. HP has driver software for Linux
Linux Lite is fully customizable. We can install and remove any programs you want
We have added customize desktop backgrounds showcasing Kansas Landscapes and we can added your own backgrounds if need be.